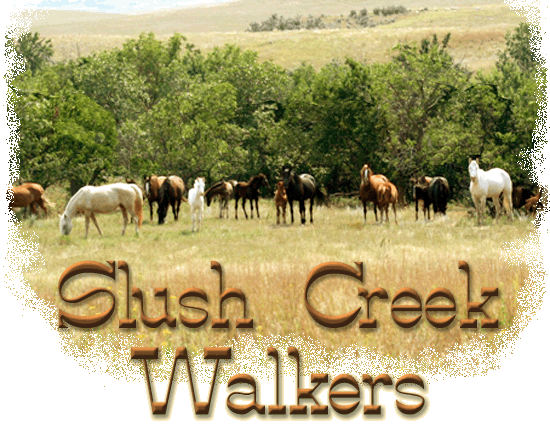 Your source for Tennessee Walking Horses
In Bainville, Montana

Slush Creek Walkers breed naturally gaited Tennessee Walking Horses in NE Montana, to provide good quality using horses at reasonable prices. We currently have the largest herd of Heritage-certified horses in the world.

We have been breeding sound, sane, naturally gaited Tennessee Walking Horses on a 1,830 acre ranch for 20 years. We are ideally located to supply the Central and Pacific Northwest, on both sides of the border, but we have also shipped horses to destinations around the world.

Our horses are raised out in the rolling plains of eastern Montana and exposed to the everyday tasks associated with ranch living from the day they are born including cattle, wild life, dogs, traffic, and farm machinery. These horses are ranch/range raised. They are exposed to all forms of wildlife, and the elements from the time they are born. They have not been raised in a barn or stall. These horses live IN the great outdoors!

Our breeding program produces the natural running walk and the calm gentle disposition the Tennessee Walking Horse is famous for.
Our Herd Sires
We no longer breed outside mares to our herd sires,
but we have a new crop of foals for sale by them, every spring.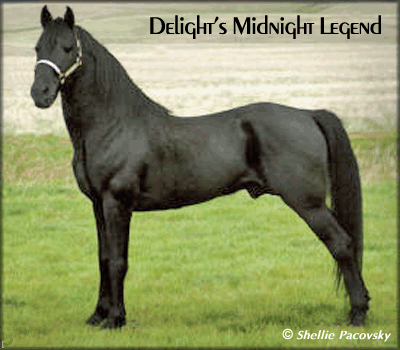 More Info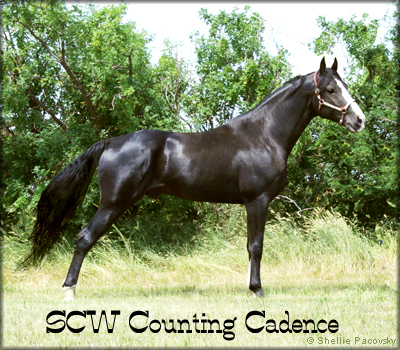 More Info

Offering flatshod, ranch broke plantation saddle horses, mares, geldings and young stock. Our horses represent our breeding program in many disciples including Pleasure/Trail, Endurance Riding, Working Cow horses, Therapeutic Riding Programs, Gymkhana, O-Mok-See, and Hunter/Jumper over fences. These are not hot-house flowers; these are using horses! Overseas transport can be arranged.
Slush Creek Triple Jet

, demonstrating HER version of a using horse.
Photos courtesy of

Palmer Pictures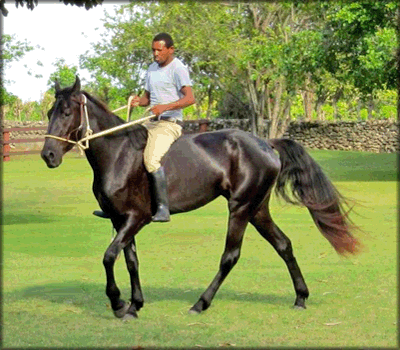 Here is a new picture of

SCW Jubal's Onyx Diva

in the Dominican Republic.
| | |
| --- | --- |
| SCW French Delight, a chestnt filly by Delight's Midnight Legend and SCW Penelope Candice, is the FIRST Tennessee Walking Horse foal born in FRANCE. She is eligible for certification with the Heritage Society. She will be part of Dora Flament's breeding program for sound, natural TWH's in France. She is exquisite! | |
Slush Creek Heritage horses have been tagged
by color-coded stars for your convenience.


=Heritage-certified.


=eligible to be Heritage-certified.


=Foundation Heritage Horses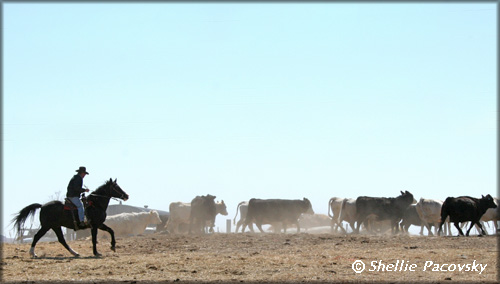 Slush Creeks Jubal S

. doin' the job and doin' it right!

| | |
| --- | --- |
| | Mark's 2˘: |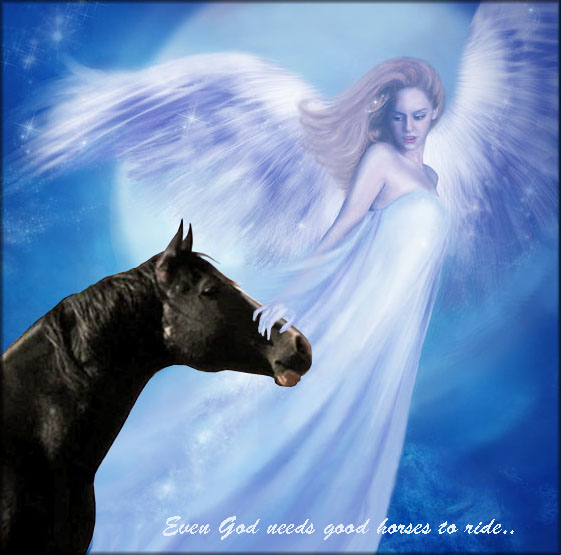 Slush Creeks Jubal S
06/23/1991 - 12/30/2013.
Our hearts are broken.
If you have any questions feel free to contact us and we will do our best to answer them. If you are ever in our neck of the woods, stop in for coffee and we will talk horses. Please take a moment to send us an email as we would really love to hear from you!
Gold Star Lee
Authored by Paula F Pfeiffer
List Price: $9.99
Publication Date: Feb 23 2013
ISBN/EAN13: 1481913492 / 9781481913492
Related Categories: Juvenile Fiction / Animals / Horses

Last Updated: April 07, 2014